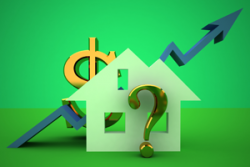 Bill Brandsma knows property values! By utilizing the right tools, Bill can assess what your property is valued at today and provide you with the most accurate home evaluation.
Some of the issues that Bill will advise you on with your FREE Home & Property Evaluation are:
How to sell your home for maximum dollar
Current financing options
About building inspections
Financing questions like whether you should refinance or get a new mortgage
Tips that will help you save thousands buying a home
Low cost repairs that could instantly increase the value of your home
Additional fees to keep in mind when selling
Now's the perfect time to find out what your property's worth. Save yourself time and money by using this FREE service!

Bill Brandsma Real Estate, specializing in Calgary and the surrounding area. Call 403-253-5678 today.