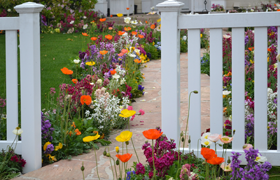 When considering buying a new home it's a good idea to make a list of your needs versus your wants. The features that best suit your family's wants, needs and budget are important, as the type of home you choose to buy will depend on your resources.
Put things your new home must have at the top of your list, and put wants (things you'd like to have but don't need) towards the bottom. Size, style and price all come into play, so share your list with your real estate agent to help them find listings in your price range that meet as many of your needs as possible.
Bill Brandsma will provide all the essential real estate advice you need. Read through Bill's Home Buying Step-by-Step section of the site for some very helpful information.
Buying a home can be a challenging process. If you feel a little overwhelmed about how to go about prioritizing your needs vs. your wants list and would like some assistance, contact Bill Brandsma Real Estate at 403-253-5678, specializing in Calgary and the surrounding area. He'd be delighted to be of service!